Step 1:  To start off you need to find the Mail Application that is installed with the Windows 8 - Windows 10 Operating System.  The could be on your main Start Menu, or under "All Apps" in the "M" section: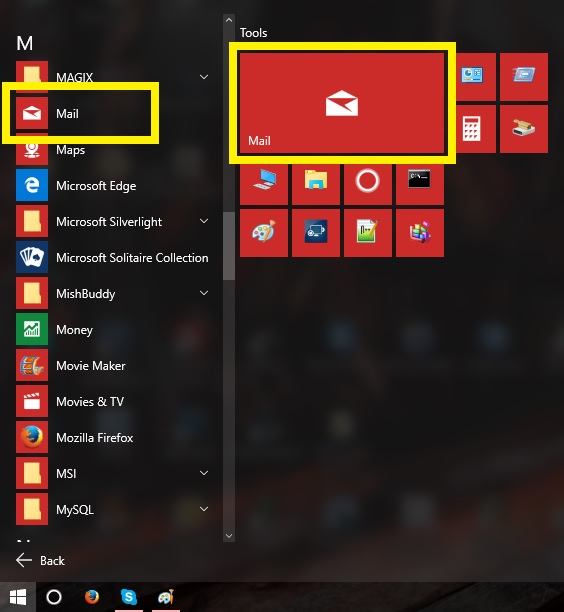 Step 2:  After starting up the Mail App you should have a window open up similar to this one.  The next step can be reached in one of two ways.  Step A or Step B as shown in the next image (For Step B you want to click B1 first, then B2):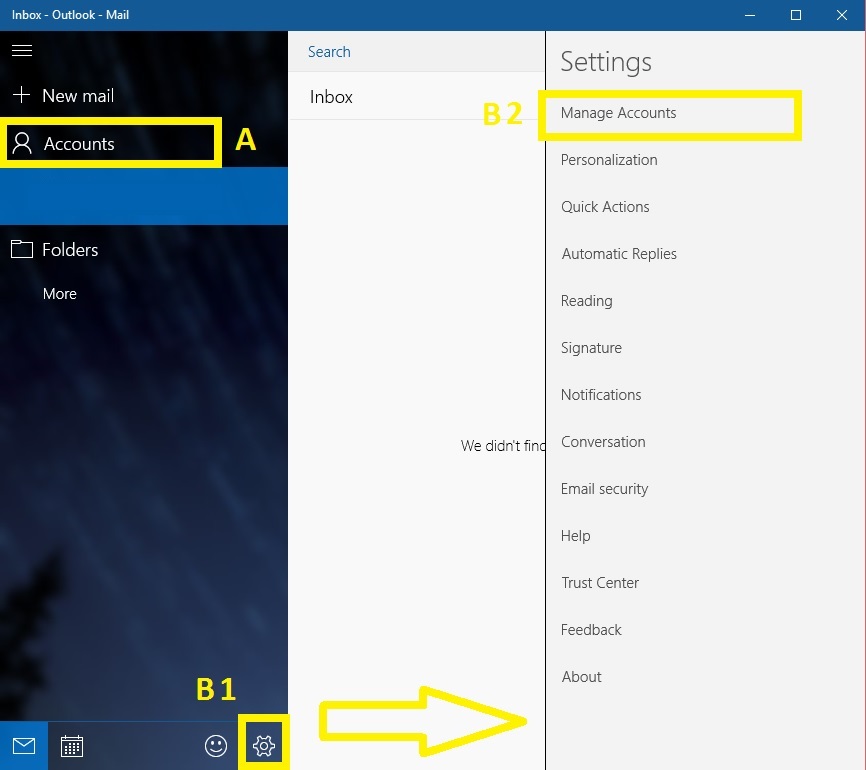 Step 3:  This will open the "Manage Accounts" side panel.  Next, click on the "+ Add account" link: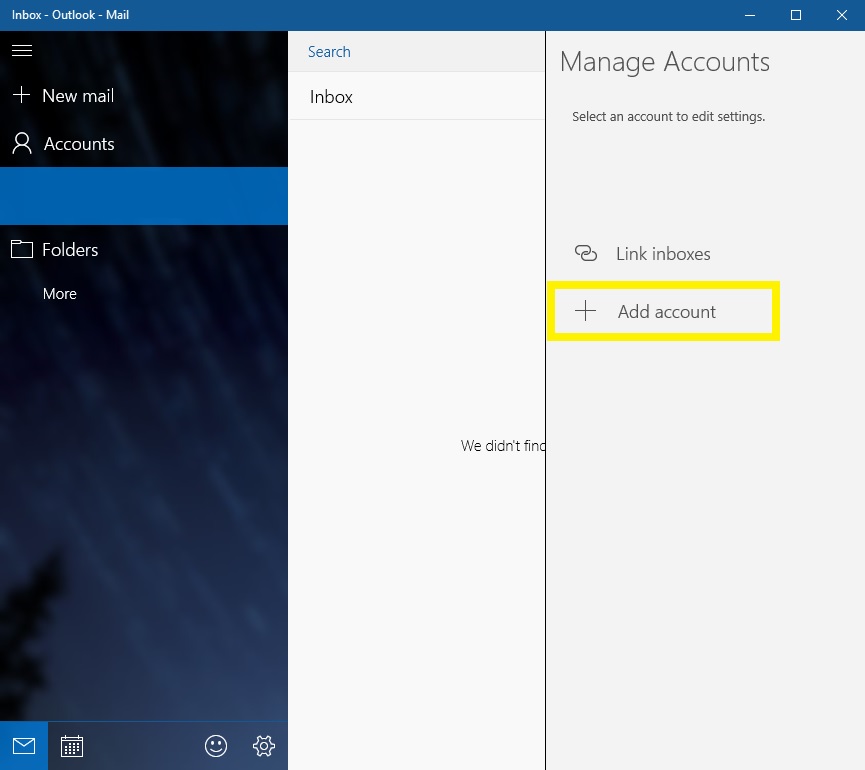 Step 4:  Once you click to add an account, you will see a list of account types.  This list has a scroll bar so you will have to scroll all the way to the bottom of the list.  At the bottom you should see "Advanced Setup".  This is the selection you will need to use so go ahead and click it.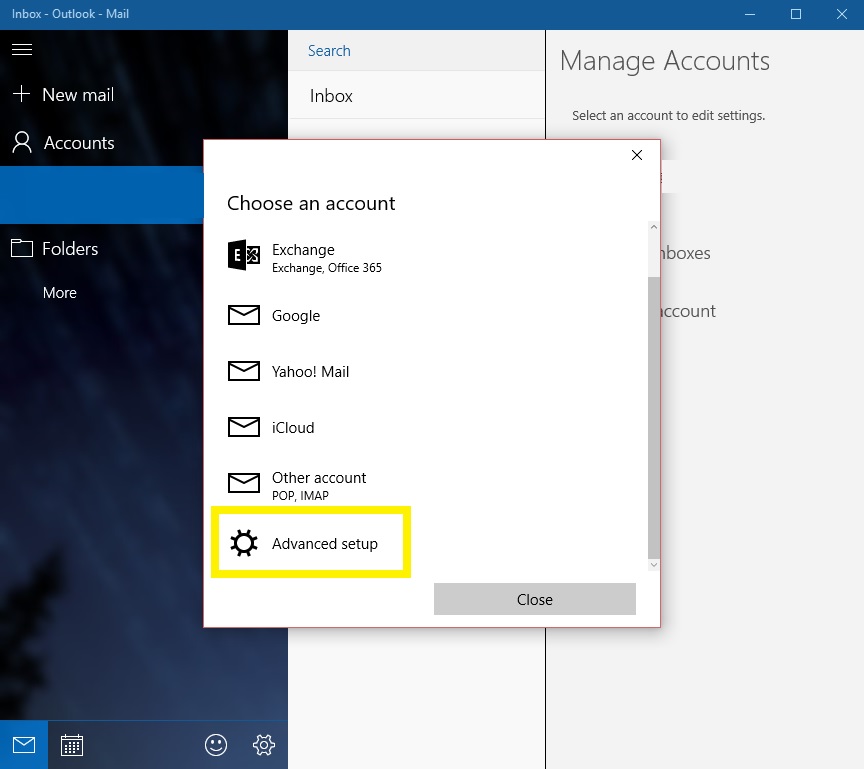 Step 5:  For the Advanced setup window you will need to choose "Internet Mail":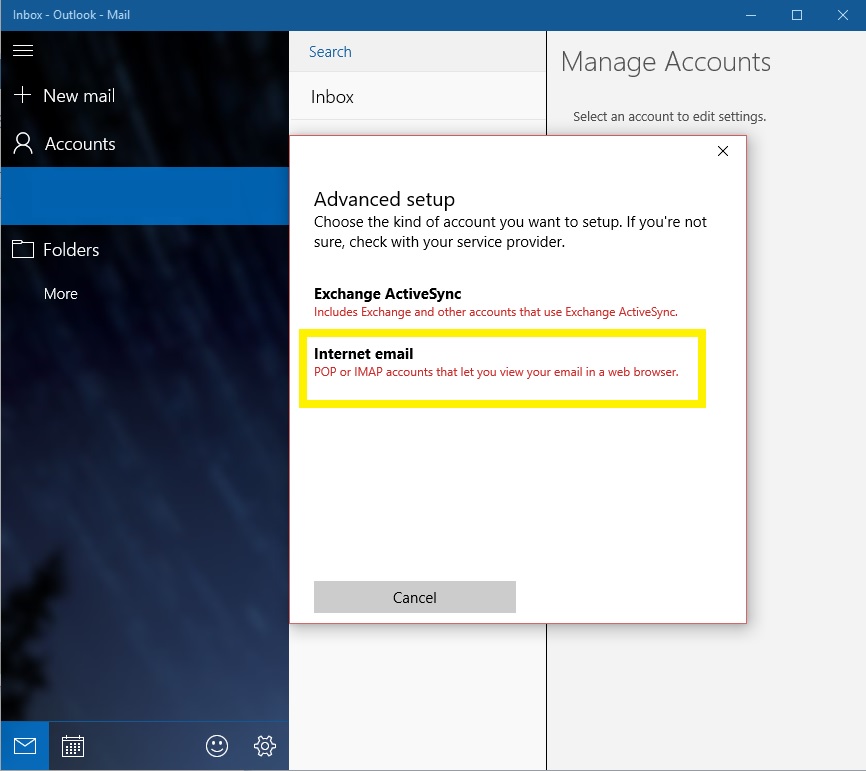 Step 6:  This is where we configure your Email.  Just follow the template below.  The "Account name" should be your Email address.  "Your name" is your actual name. "Incoming email server" is: mail.metalink.net .  The "Account type" can be either IMAP4 or POP3, however in most cases you will use IMAP4.  You can find the difference between IMAP and POP by clicking here:  The Difference Between IMAP and POP.  Once this information is entered, scroll down and reveal more settings.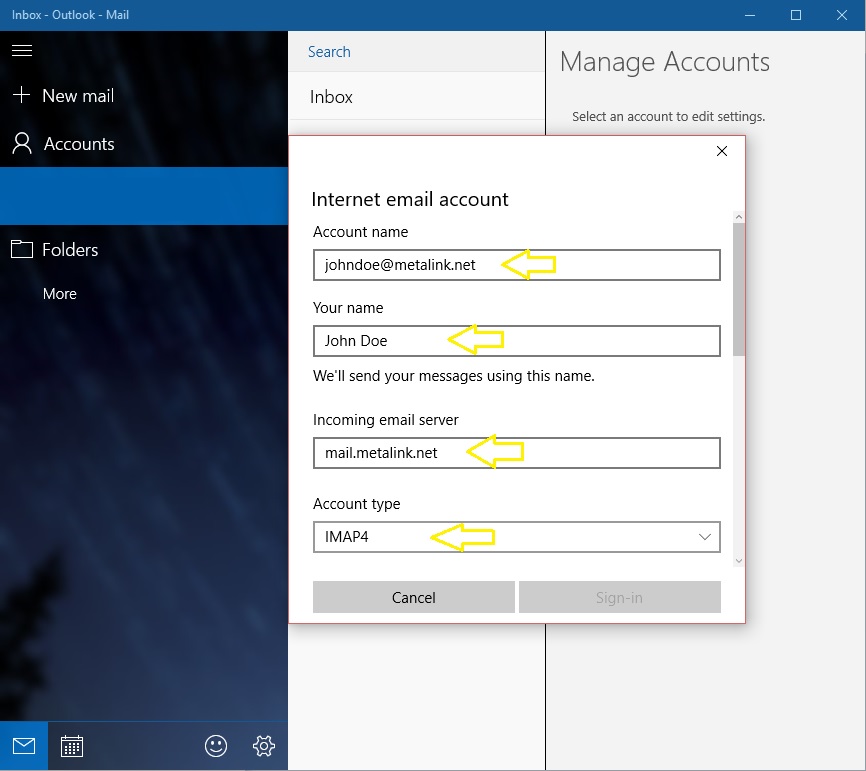 Step 7:  The next settings are setup as follows:  "Email address" is your email.  "User name" will be your FULL email address.  "Password" will be the password you use to enter your email, if you do not have this information please contact Tech Support and we will be more than happy to help you recover it.  The "Outgoing (SMTP) email server" is: mail.metalink.net (same as the incoming address).  After this information is entered go ahead and scroll down to the bottom of the configuration box.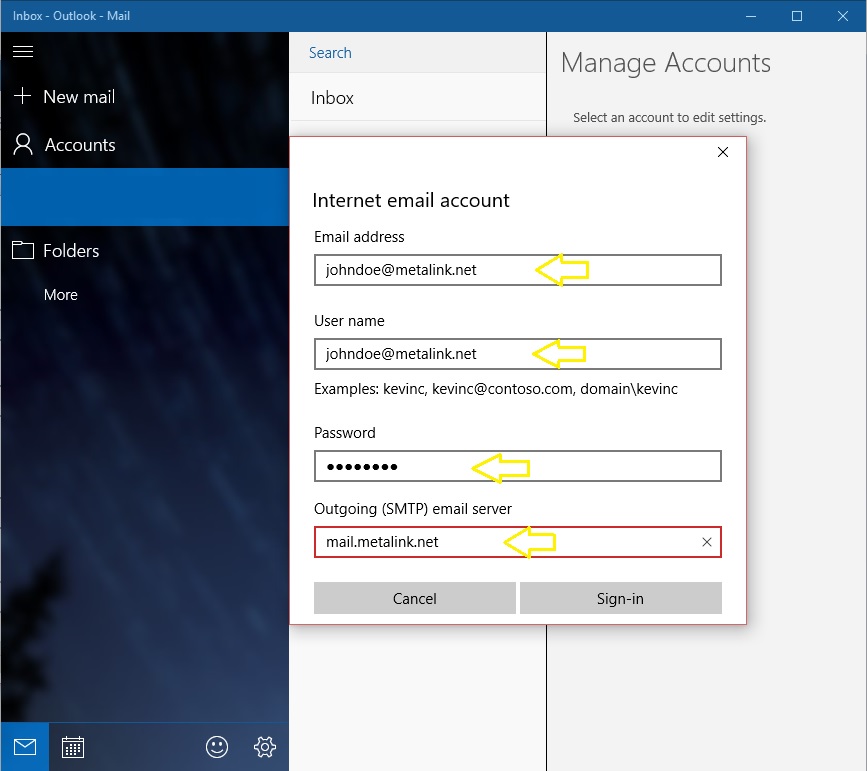 Step 8:  This is the final step.  You will see 4 check boxes.  The image below will show which settings will need to be turned on and which will need to be turned off.  In most cases all settings will be turned on by default.  Turn OFF "Require SSL for outgoing email" and ensure that the rest are turned on.  After this you may click "Sign-In".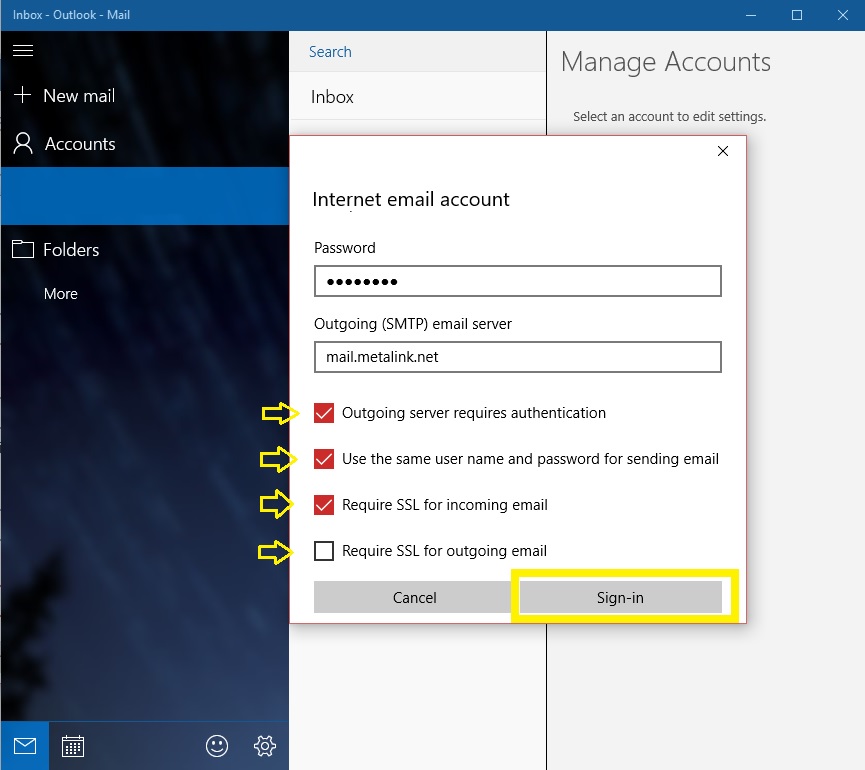 FINISHED:  You are now setup with the Windows Mail app.