Step 1:  Access the MetaLINK Technologies' Magic Mail site at https://mail.metalink.net/ and sign in using your email address and password.  Make sure you select "Mail Settings" in the "Go to:" drop down box before signing in.  Be sure you are logging into the Master email account.  If you are unsure of which account would be the Master account for your email addresses call our Technical Support Department, (888) 999-8002 option 2, to have the proper address verified.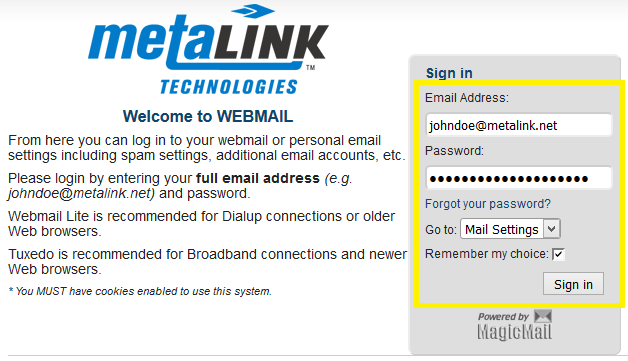 Step 2:  On the next screen click on the "My Email Options" option along the left hand sidebar.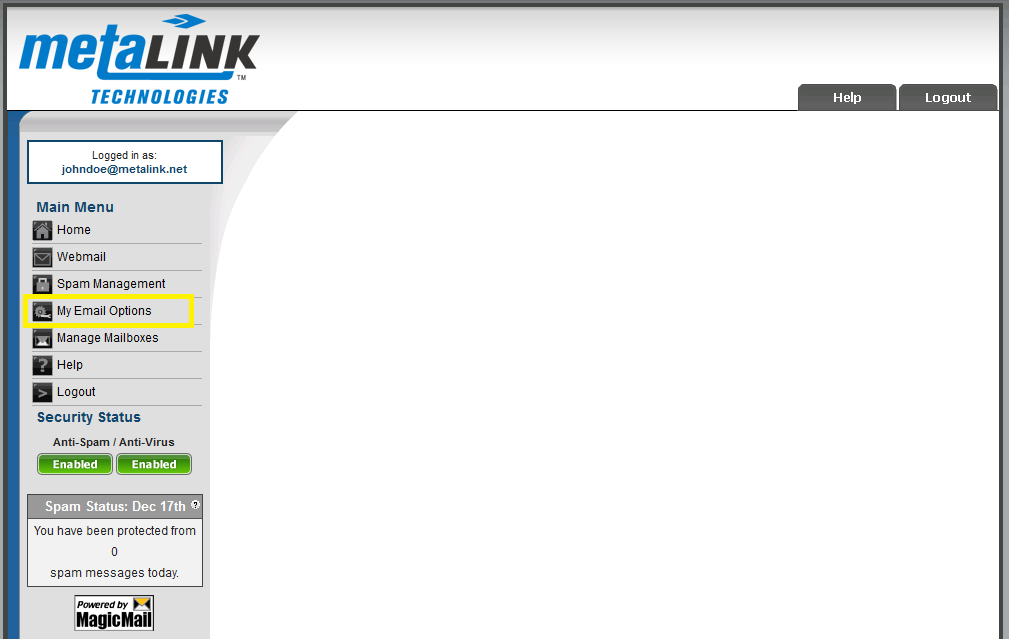 Step 3:  Locate the "Forwarding" section.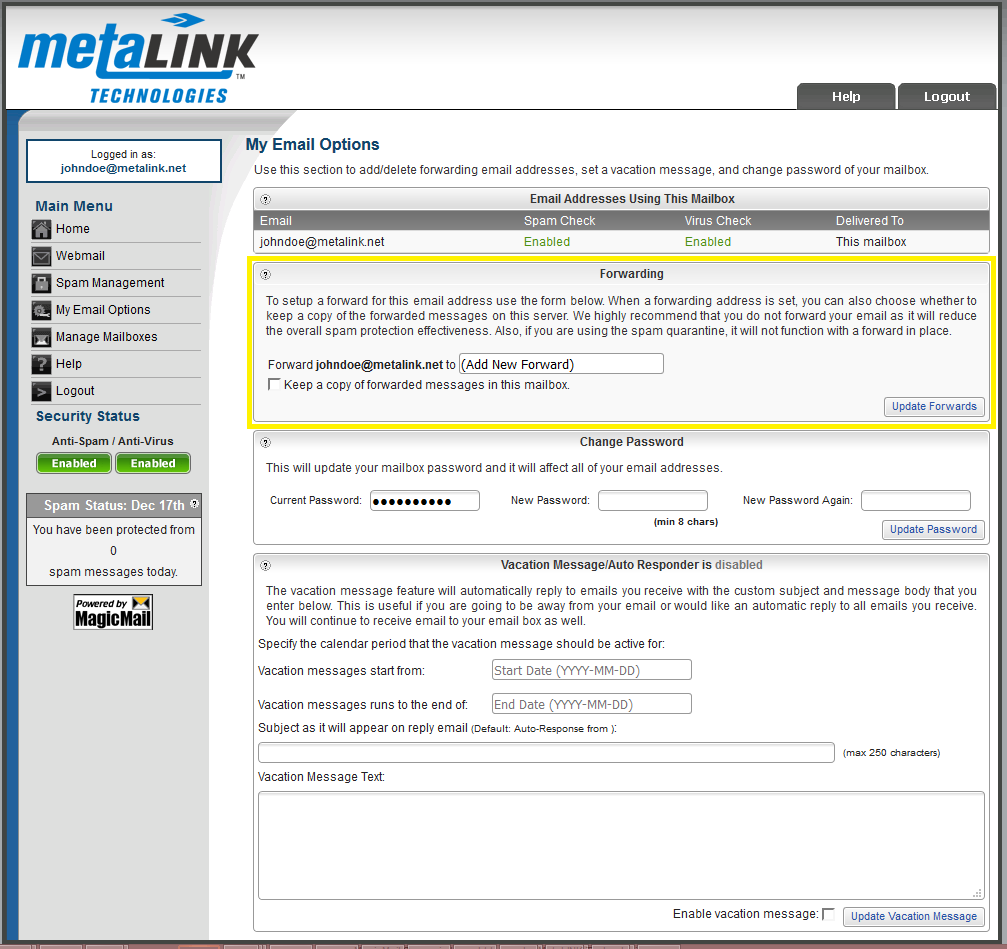 Step 4:  Enter the email address you want to forward your Emails to into the "Forward to:" field.  If you wish to keep a copy of all forwarded emails within your own mailbox as well, check the "Keep a copy of forwarded messages in this mailbox." checkbox. Once you have filled this information out, click on "Update Forwards".

FINISHED:  You have now set up Email forwarding on you Email account.  You are also able to forward to multiple addresses by repeating Step 4.