Step 1:  Access the MetaLINK Technologies' Magic Mail site at https://mail.metalink.net/ and sign in using your email address and password.  Make sure you select "Mail Settings" in the "Go to:" drop down box before signing in.  Be sure you are logging into the Master email account.  If you are unsure of which account would be the Master account for your email addresses call our Technical Support Department, (888) 999-8002 option 2, to have the proper address verified.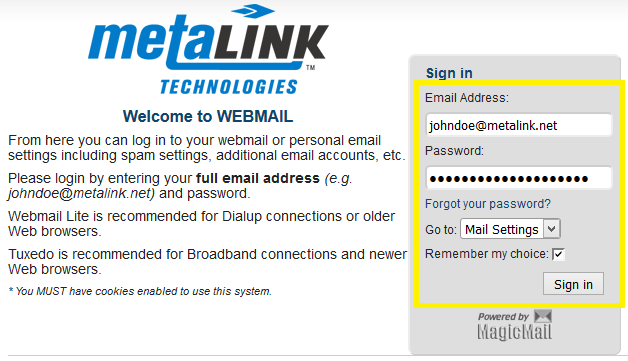 Step 2:  On the next screen click on the "Manage Mailboxes" option along the left hand sidebar.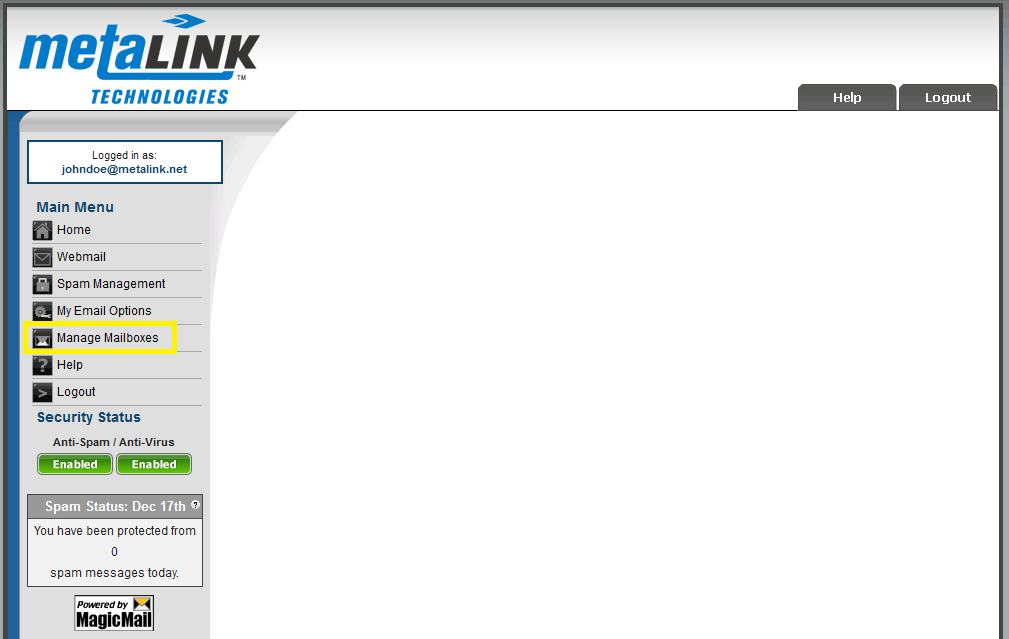 Step 3:  If you have logged into the correct account (Master account) there should be a "New Mailbox" button along the right hand side of the screen just above the list of email sub-addresses under your Master account.  Click on the "New Mailbox" button.  (NOTE: Be sure to take note of the number of available email addresses you can make within the small box under the "Mailbox Management" title and description.  If you need additional mailboxes but have reached your maximum allocation, please call our Billing Department at (888) 999-8002 option 1.)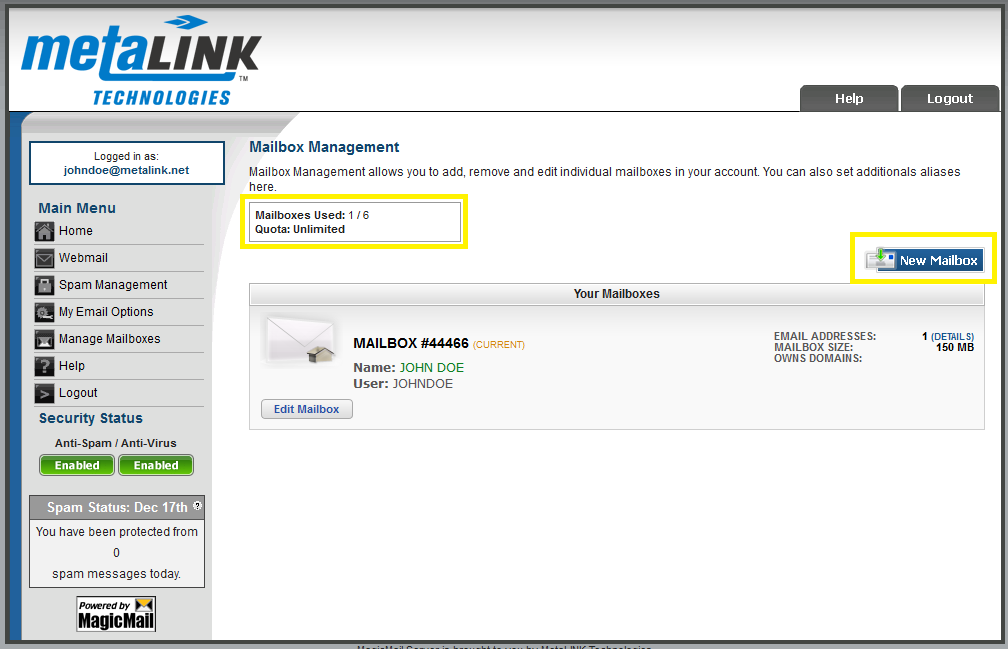 Step 4:  On the next page, enter the username you wish to use for the new address in the "Email Address:" field.  Next, open the drop down box next to where you entered the username and select the option that best matches the email addresses you already have.  (In most cases this could be "metalink.net".)  After that enter the first and last name of the person that will be using the email address into the "First Name:" and "Last Name:" fields.  Lastly, enter the preferred password for the new account.  (NOTE: Passwords require 8 or more characters with at least 1 lower case letter, 1 upper case letter, 1 number, and 1 symbol.)  Once you have entered all of the required information, click on "Create Mailbox".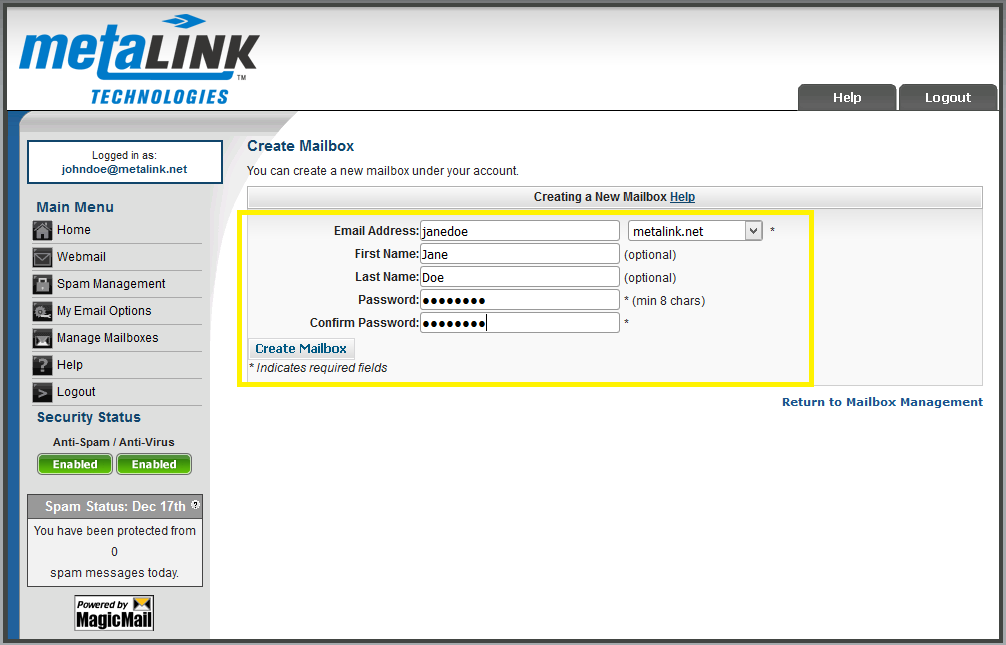 FINISHED:  You have successfully added a new email address, it should now appear within your email address list.  The green bar that appears will tell you to allow up to 5 minutes for the new address to fully activate.